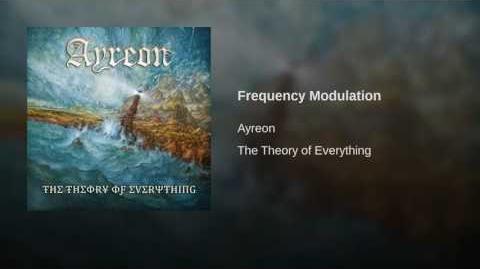 Magnetism is the twenty-eighth song in The Theory of Everything. It the sixth song on the second CD, and the sixth song in Phase III: Entanglement. It is three minutes and fifty-four seconds long. It is preceded by "Frequency Modulation" and followed by "Quid Pro Quo." Cello provided by Maaike Peterse, and Uilleann pipes by Troy Donockley.
Liner Notes
Edit
"As the devastated Prodigy rushes to school to find the Teacher, he runs into the Girl and the Rival. He explains that he's left home because his Father has been secretly dosing him with a drug."
Characters/Singers
Edit
[Prodigy:]
Now I've told you everything
Now there's nothing more to hide
I've got nowhere else to go
Can I stay with you tonight?
[Girl:]
After all that you've been through
How could I turn you away
We were always meant to be
I don't care what people say
[Rival:]
Don't you believe it
Don't be a fool
Manipulate you
Is all he wants to do
He will deceive you
You're being used
Don't let him play you
All he wants to do
He wants to be with you
[Prodigy:]
The meds create a perfect world
Patterns, purpose, clarity
How will I ever live without?
What should I do… what's happening to me?
[Girl:]
Don't you worry, it's all right
I will keep you safe from harm
Together we can beat this thing
Before the damage goes too far