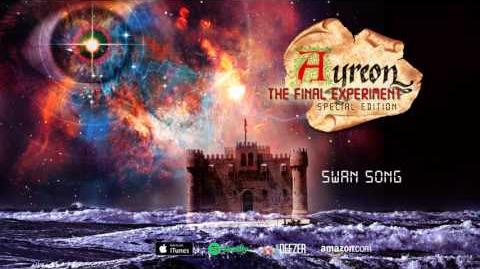 Swan Song is the fourteenth song on The Final Experiment. Its length is 2:44. It is preceded by The Charm of the Seer, and followed by Ayreon's Fate.
Ayreon is granted his last wish by Merlin, and he experiences one last moment of splendour.
Merlin grants Ayreon his last request: to experience one last brief moment of serenity. Flashes of his past life pass before his eyes.
[Instrumental]