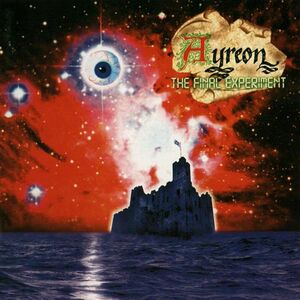 You may also be looking for the event of the same name.
In 2084 mankind on the brink of collapse sends visions of its downfall into the past in one last effort to save itself, the final experiment.
By the late 21st century Earth has undergone a multitude of natural and man-made disasters. War and environmental catastrophe threaten the lives of every Human alive, while the dominance of computers raises the question of whether Human life has already lost its value.
Scientists in the year 2084 have one last chance to save mankind; to change the history of the planet and avert the fate it can no longer escape. Using the newly developed Time telepathy program, visions of humanity's decline are sent back in time with the hopes they will be picked up by individuals throughout history who can change the future into a long and prosperous one. (River of Time, E=mc 2, Prologue)
The Dawning
Edit
King Arthur's Court
Edit
Visual Echoes
Edit
Merlin's Will and Ayreon's Fate
Edit
Song List
Edit
External Links
Edit
Ad blocker interference detected!
Wikia is a free-to-use site that makes money from advertising. We have a modified experience for viewers using ad blockers

Wikia is not accessible if you've made further modifications. Remove the custom ad blocker rule(s) and the page will load as expected.